Bio-Plasmic Reiki Basic
With Fr. Jos Tharakan
July 20 - 22, 2017
Bio-Plasmic Reiki surrounds us and has the potential and fluency to bring about lasting change in ourselves and in others. Learning that this exists and how to move it is fantastic knowledge. All who are interested in working with what is natural to us to bring about lasting change will benefit from this course. The Bio-Plasmic Method of Healing is an ancient art based on spiritual principles and practical experience, and supported by modern scientific analysis.
What you will learn in this course? 
Learn how to identify the Bio-Plasma in and around us.
Learn how to measure and use it.
Learn how to increase Bio-Plasma in yourself, others, and your surroundings.
Benefits
Help your family, members of your faith community and others during times of illness or crisis.
Help build a solid foundation for understanding the hands on healing ministry of Jesus.
Understand and practice a method of hands on healing from a Biblical and spiritual perspective.
Teacher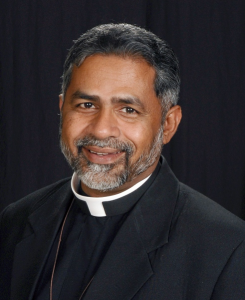 Fr. Jos Tharakan
Fr. Jos is the facilitator for this event. A lifelong Franciscan, he lived a monastic life for more than 30 years and continues to live Franciscan Spirituality today. He has lead retreats all over the world for over 28 years and practiced centering prayer for 35 years. He currently serves as the Rector of All Saints' Episcopal Church and serves also as the President of the House Of Blessings.
Learn more about Fr. Jos Tharakan