Franciscan Life: Ancient Wisdom For The Modern World
With Fr. Jos Tharakan and CSF Faculty
July 20 - 22, 2018
St. Francis of Assisi has captured the hearts and minds of millions of people for over 800 years. He has remained one saint whose spirituality is practical and down to earth, offering solutions for fractured lives in a chaotic world.
In this retreat, we will explore the life and legacy of St. Francis, the relevance of his teachings to modern life, and how to recognize whether you are called to live Franciscan spirituality in your own life. If you are interested in participating in this retreat, please register here.
In this retreat we will explore:
Who is St. Francis of Assisi to the modern world?
What is the relevance of his teachings for today's world?
What are the early writings and dreams of St. Francis?
What is the Franciscan Way of Life?
Are you called to be a Franciscan?
What should you do if you have this call?
How can you live the experience of a Franciscan calling in the community?
How can you share your dreams of leading a Franciscan life with like-minded people?
Teachers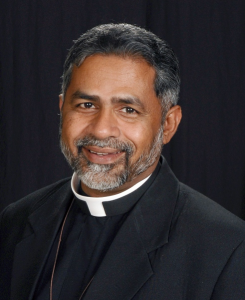 Fr. Jos Tharakan
Fr. Jos is a priest and a teacher. He practices Franciscan Spirituality that welcomes everyone and respects and supports the dignity of all people. He has lead retreats all over the world for over 32 years and practiced Centering Prayer for over 35 years. He currently serves as Rector of St. James Episcopal Church in Springfield and serves also as the President of the House Of Blessings. You can read more about Fr. Jos and his works on his website.
Learn more about Fr. Jos Tharakan
CSF Faculty
The Community of Saint Francis is an ecumenical community whose members follow the spirituality of St. Francis of Assisi in their personal lives. It is open to people of all walks of life from anywhere in the world, united by their commitment to living Franciscan spirituality. Faculty for this program is members of the Community of St. Francis who bring their knowledge and experience of living Franciscan spirituality to helping others seeking to make this commitment.
Learn more about CSF Faculty