Centering Prayer Online Retreat
With Fr. Jos Tharakan
Open Dates
This retreat is for anyone seeing deeper practice of Centering Prayer
Fr. Thomas Keating describes Centering Prayer as the keystone of a comprehensive commitment to the contemplative dimension of the Gospel, manifesting as a deepening union with Christ, and practical caring for others. This way of praying in silence opens our hearts and minds to consent to God's presence and action beyond words, responding to the call of the Holy Spirit.
In this small course you will be introduced to the concepts and method of centering prayer. Four videos of short duration is designed to help you focus, learn and integrate your learning to your personal life. You can return to these lessons anytime and review the course any number of times after you sign up.
Leader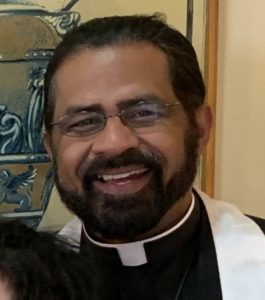 Fr. Jos Tharakan
Fr. Jos is a priest and a teacher. He practices Franciscan Spirituality that welcomes everyone and respects and supports the dignity of all people. He has lead retreats all over the world for over 32 years and practiced Contemplative Prayer for over 35 years. He is commissioned by Contemplative Outreach as a Centering Prayer Presenter. Fr. Jos currently serves as Rector of St. James Episcopal Church in Springfield and serves also as the President of the House Of Blessings. You can read more about Fr. Jos and his works on his website.
Learn more about Fr. Jos Tharakan