Spacious Listening: The Power Of De-cluttered Heart!
With Fr. Jos Tharakan
Open Dates
Listening changes everything. How can we listen spaciously? What is spacious listening and how can we make our ministry a powerful instrument of change? What are the components of becoming a spacious listener and how being a spacious listener we can change our client's experience of God and themselves? These are the questions addressed in this online class. This class is a very useful one for those who are going into Spiritual Direction or are spiritual directors.
What is spacious listening
The power of an overview
From limited to unlimited space
Music and silence
What happens in stillness and silence
Leader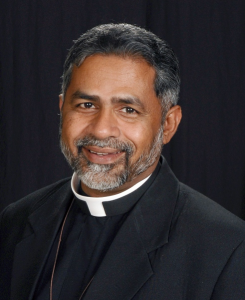 Fr. Jos Tharakan
Fr. Jos is a priest and a teacher. He practices Franciscan Spirituality that welcomes everyone and respects and supports the dignity of all people. He has lead retreats all over the world for over 32 years and practiced Contemplative Prayer for over 35 years. He is commissioned by Contemplative Outreach as a Centering Prayer Presenter. Fr. Jos currently serves as Rector of St. James Episcopal Church in Springfield and serves also as the President of the House Of Blessings. You can read more about Fr. Jos and his works on his website.
Learn more about Fr. Jos Tharakan