9th Centering Prayer Online Retreat
With Fr. Jos Tharakan
August 28, 2020
Fr. Thomas Keating describes Centering Prayer as the keystone of a comprehensive commitment to the contemplative dimension of the Gospel, manifesting as a deepening union with Christ, and practical caring for others. This way of praying in silence opens our hearts and minds to consent to God's presence and action beyond words, responding to the call of the Holy Spirit.
In this webinar, you will be introduced to the concepts and methods of centering prayer. Each Centering Prayer session will be followed by a twenty minutes sit to practice the same from the comfort of your home. PDF class notes will be provided by email at the end of the program so that you will have your own notes for further study and reference. The retreat director will be available for questions and answers while the webinar is in progress as well.
Leader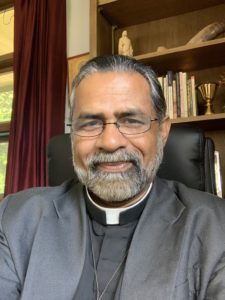 Fr. Jos Tharakan
Fr. Jos is a priest and a teacher. He practices Franciscan Spirituality that welcomes everyone and respects and supports the dignity of all people. He has lead retreats all over the world for over 32 years and practiced Contemplative Prayer for over 35 years. He is commissioned by Contemplative Outreach as a Centering Prayer Presenter. Fr. Jos currently serves as Rector of St. James Episcopal Church in Springfield and serves also as the President of the House Of Blessings. You can read more about Fr. Jos and his works on his website.
Learn more about Fr. Jos Tharakan