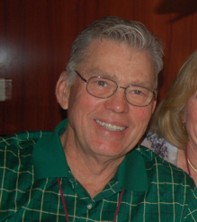 Nicholas G. Cole, MD, has been practicing Centering Prayer since attending his first ten-day retreat at St. Benedict's Monastery in Snowmass, Colorado in May, 1990. The following year he was commissioned to teach Centering Prayer, and has been facilitating retreats ever since. He regularly serves retreats at St. Benedict's Monastery in Snowmass, and at St. Scholastica Monastery in Fort Smith, Arkansas. He also serves on the board of Contemplative Outreach, the organization dedicated to fostering the process 
of transformation in Christ in one another 
through the practice of Centering Prayer.
Nick is retired from the active practice of medicine. He does volunteer medical clinic work and teaches in the residency program in the University of Colorado in Denver. He continues to share Centering Prayer through retreat work and workshops. He is married to Carolyn and they share five children and nine grandchildren. Nick and Carolyn divide their time between Rogers, Arkansas, and Morrison, Colorado.