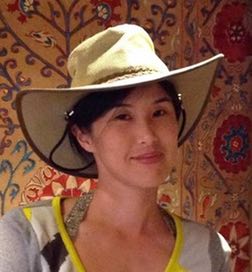 Victoria Tai had a Christian upbringing in Los Angeles, CA. When she was in her twenties, following a hopeless period saturated with disappointment in God, she plead at rock-bottom despair, "If You are real, I give You one year before I am 30 to reveal Yourself. Otherwise, You cannot blame me if I go atheist."
As life resumed, Victoria forgot this prayer, but God did not. Precisely 30 years from the day of her conception, things in her life began to change. At first her body felt considerable strain as her nervous system began to handle more energy than it was used to. Then the veil between material and spiritual worlds began to thin.
Through this experience Victoria was blessed with gifts of healing. She became able to absorb peoples' pain and restore them to spiritual/physical wholeness without detrimental side effects. She became able to replenish a depleted field, thus enabling patients to experience fuller use of their bodies. She became able to normalize dysfunctional maladies, radiating healthful potential into those who are ill. Victoria now shares her gifts and wisdom through her practice of healing.